How to unlock skins in Hole.io
It's easy to unlock Hole.io skins!
Hole.io is a fun-addicting game which is gettable on Android and iOS. Furthermore, it becomes one of the most popular titles currently. Not only that, there are many products which are called spin-offs inspired by the original such as Idle Hole and Blocksbuster, along with the existence of numerous clones.
The objective that every player in Hole.io App must accomplish is pretty interesting. It is related to eating the most territories on the map as they can. Consume everything to increase the score! You'd better gain a higher point than the rest to rank up. Especially, you are allowed to swallow their black holes.
Play Hole.io unblocked you will have the chance to experience multiple game modes and travel through plenty of maps. Moreover, each of them will contain different challenges.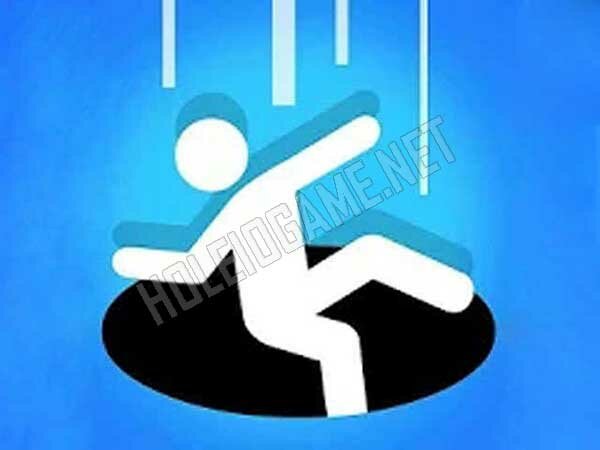 We will focus on Hole unlock skins. There are a lot of costumes for your hole. At first, they are available and you can choose whichever for free. For these colored variants, you do not need to do anything to make them visible. When you take part in Hole.io and progress, you will be able to receive other various designs. And, you are required to open them because they are locked. We will show you the best solution right here.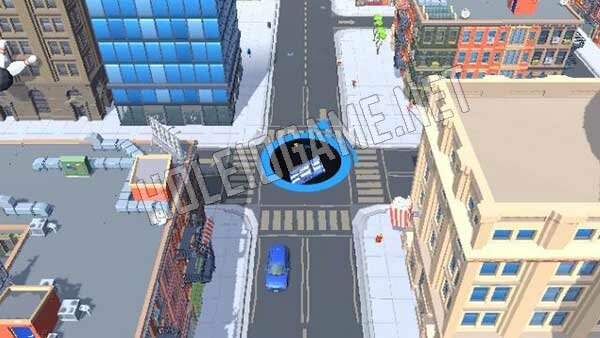 Tips to unlock every single skin in Hole.io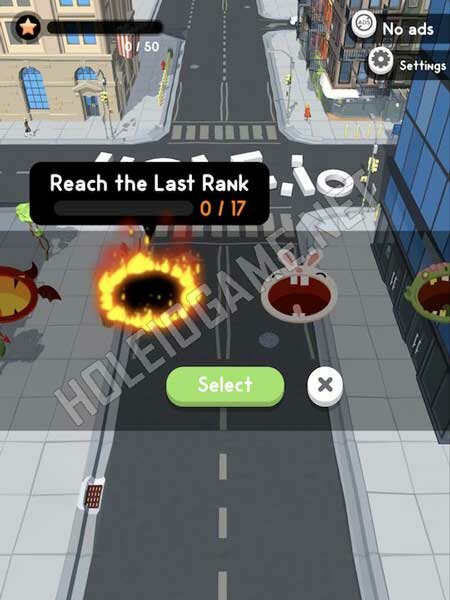 Heart Skin: Involve in the game again in the following day (playing for two days in a row)
Fidget Spinner Skin: Enjoy Hole.io for 7 days consecutively. So, you are forced to restart if you miss any of them.
Mouse Skin: When you absorb 75 buildings in Classic Mode, you will be given it. Enlarge and select groups of small constructions. The urban apartment complexes will offer more mass.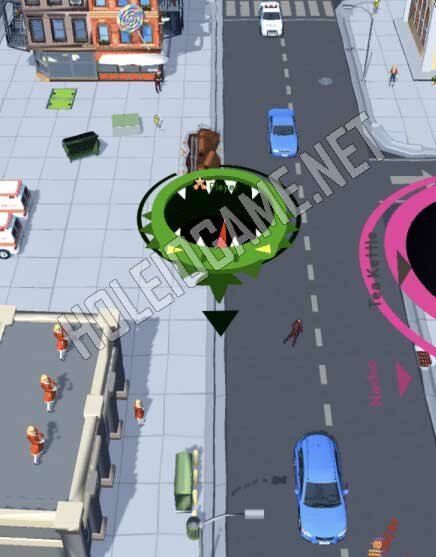 Giant Worm Mouth Skin: Chew enough 50 cars in Classic Mode! It is very simple to implement by camping at an intersection or parking lots!
Shark Skin: Ingest 100 humans in Classic Mode! Head to the streets and you do not have to wait for too long!
Whale Skin: Catch 15 cops in Classic Mode when you play Hole.io unblocked. Go to the metropolis to accomplish your job!
Godzilla Skin: Firstly, you will be asked to complete the Classic Mode with the highest record on the level!
Cauldron Skin: Save 1,000 points in a single game in Classic Mode.
Cloud/Rainbow Skin: Earn 2,000 points in a competition in Classic Mode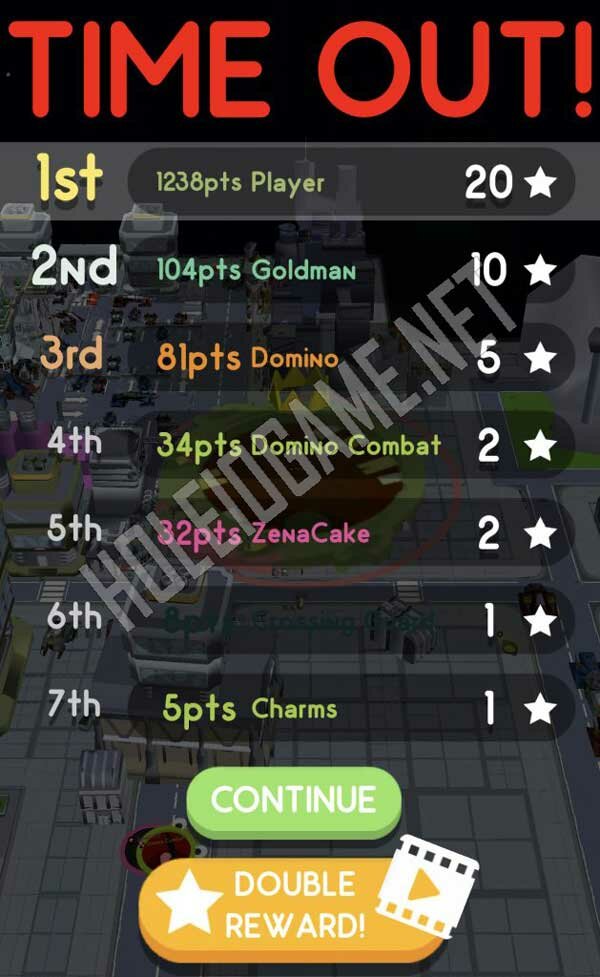 Black Hole Skin: Eliminate 10 holes in Classic Mode and you are successful in mastering Hole.io rank up guide. You can aim at small victims.
Pig Skin: Attain the maximum size 3 times in Classic Mode.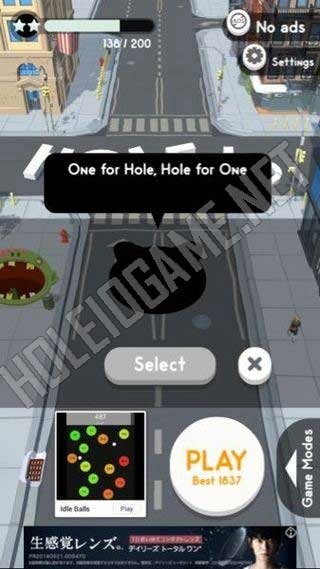 Cat Skin: You are recommended to level up until you approach the silver rank (it is level 3)
Golden Cat Skin: Do the same until you achieve the gold rank (it is level 6)
Black Cat Skin: Acquire Level 9 and have the diamond rank
Bat Skin: It is necessary to unfold the Platinum rank (at level 12)
Devil Bat Skin: Win Master Rank (at level 15) with Hole.io Rank Up Guide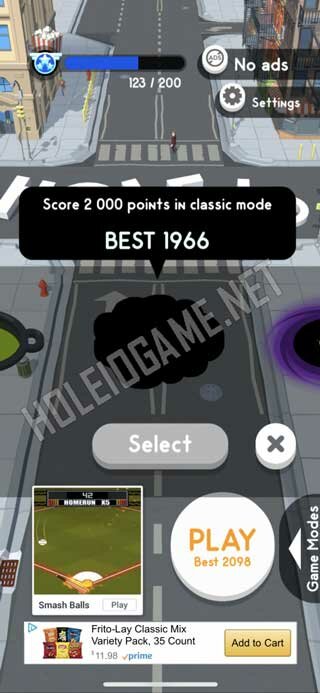 Volcano Crater Skin: Access the Last Rank at level 17.
Rabbit Skin: Zoo Escape – bite an unusual creature 12 times in total – not 12 times in the same game. The zoo animals will pop up randomly on the level. The city will be an ideal destination to start.
Zombie Skin: Turn into a serial killer throughout the whole time!
Frog Skin: One For Hole, Hole In One! In other words, play Hole.io unblocked online game as all skins. Do not skip the Hole.io Guides (for Classic, Battle, and Solo Modes)!
Holiday Skins:
Each set will be launched via an update to the game. If a holiday ends, the next release will discard skins. Here is the specific skins series!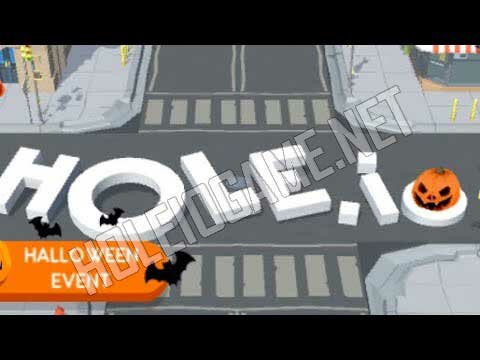 Beast from the Black Lagoon skin: Wolf down 50 ghosts in Classic Mode!
Frankenstein skin: Munch 75 zombies in Classic Mode!
Dracula skin: Chomp 120 pumpkins in Classic Mode!
Mummy skin: Crunch 200 tombstones in Classic Mode!
Thanksgiving skins: No Thanksgiving skins will come soon.
Christmas Skins: No Christmas skins have been rolled out yet.
Valentine's Day Skins: No Valentine's Day Skins at the moment
You may also like:
Leave Your Comment