LittleBigSnake.io
Play LittleBigSnake.io Game
How has your experience with snake io games been so far? Why don't you play LittleBigSnake.io for new challenges, fresh features, and more encounters with other snakes from around the world? It has never been old to have some snake-themed io games on your list. Besides Slither.io and other games, you can add Little Big Snake game to that list. You can try this game for free in your browsers!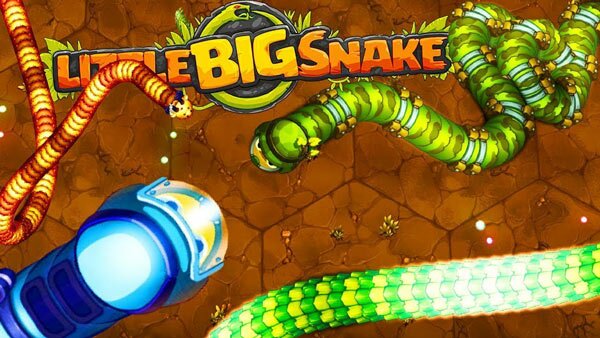 LittleBigSnake gameplay is kind of simple to understand, especially if you already got familiar with Slither-like mechanic. Everybody plays the role of a small snake when stepping into the arena. From there, they have to increase their bodies by collecting food orbs dispersed throughout the arena. You can freely explore the map as you hunt for orbs and quickly eat them to get your size bigger. On your way, you should protect your head from colliding with the body of any snakes. If the collision happens, it will be a game over for you. It's important to keep your eyes on your surroundings as you slither through the map. This helps you come up with new plans to escape away from the enemies or chase for them. Whatever you do, make sure their heads run into your body and turn them into your food. Eat them to grow your size faster. At the same time, you can grow your rank to the top! Don't forget to join quests in the game, unlock achievements, and explore all features in LittleBigSnake.io unblocked!
How To Play LittleBigSnake.io
The mouse is used for controlling your snake and click the left mouse button to speed it up.
Leave Your Comment