A Detailed Guide on Hole.io Modes: Classic, Battle, and Solo
Hole.io unblocked is a new multiplayer io game from Voodoo and it's playable online for free in browsers. Hole.io multiplayer game comes out with three modes in total featuring many fantastic challenges for all players to conquer. These modes are classic, battle, and solo. Each of them is totally different from the other. You can pick the one you like to play or try all of them if you want. However, to vanquish these modes, you are recommended to explore some Hole.io guides as well as learn some Hole.io tips and tricks, so you will get an upper hand on your enemies.
All about Hole.io modes and how to conquer them
Hole.io classic mode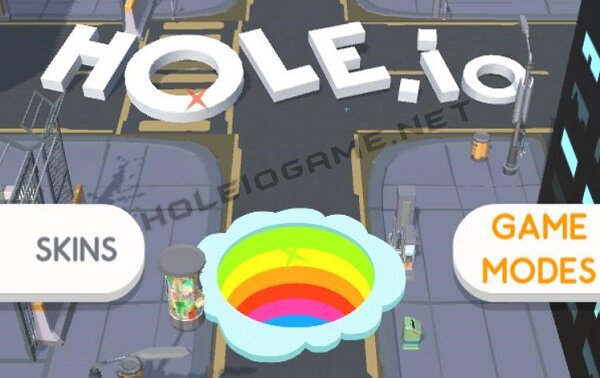 Hole.io classic mode has a big challenge for you, which is to score the most points possible within just two minutes to become the winner. When you engage in the classic mode, you must be ready to fight against many other enemy holes for the arena supremacy.
Although Hole.io classic mode is the easiest mode to win, you are still advised to learn some useful tips and tricks if you want to complete the mode in the first place. In classic mode, there will be 7 holes in one level. In case you get eaten by someone else, you will be able to return to the game automatically by respawning.
There are two most significant areas you will reach at the beginning of the game in this mode, including the central tree that has trees and the bollards, and the park. You should reach these two places to absorb plenty of people, fences and trees. The more you eat, the higher the points you will earn. When you move through parks and your size gets larger, now, you should go attack the parking lot nearby, then hit the small buildings that are close by. After eating these, your size will be extremely huge!
You should chase down more series of small buildings, after that, you can go for the larger ones. If other holes get in your way and they are smaller than you, go eat them as well. Eating enemy holes will give you plenty of points. Hole.io classic mode functions just as well for other new maps in Hole.io multiplayer game. Although all levels are not the same, they still work by the similar rules, where you begin eating smaller buildings, smaller enemy holes, and other edible things, and then go eat larger objects, such as rocks, trees, etc. in order to develop your size.
Hole.io battle mode
In Hole.io battle mode, your goal is to become the last hole standing to win the battle. Battle mode pits you against numerous online opponents. Different from the classic mode, the period of time for the battle has no limit.
When you spawn in the map, you will see that there are other 19 holes on the screen. Once a hole is destroyed, it will never be able to return. If you want to win the match, you must be the last hole standing on screen, which is your main objective in this battle mode.
You start to reach the central street and the parks once again in order to hunt for foods. On your way, make sure that you dodge other holes, especially the ones that are larger than you. Try to keep your hole away from the other holes and let them eat one another for a bit. You should get to places that are filled with small objects or people, then go absorb them all to get your size much larger.
Parks, parking lots, small buildings and groups of structures are wonderful edible things you should consume to get big. After that, you can begin to chase down other enemy holes that are still alive on the map, then quickly eat them up. When you catch sight of a smaller hole, try not to let them pass by, or else they will have an opportunity to increase your size larger than you.
In case you and one or two other enemy holes are still alive, and you are smaller than them, you should focus on eating the larger buildings to become big enough, and you will have enough strength to absorb your enemies.
Hole.io solo mode
The Solo mode means that you are the only player on the level. You own the entire city and your mission is to go absorb all edible things scattered around in this city within two minutes. You will not catch sight of any other players here. All you have to do is to beat the clock!
Unlike two other Hole.io modes mentioned above, the solo one can be regarded as the most difficult one to win. You are required to memorize all the map areas you have passed by when in the other two modes. If you begin the area that is near the central street or the park, or another high-point group of small objects, you will have a nice start! However, you will not kick it off at either one of those most of the time, therefore, keeping all map areas in your mind is the most significant thing if you want to reach those two areas as fast as possible.
When you come to the parking lot that is right beside the park, you will see many small buildings there. Go consume them all and then do your best to kill the rest of the level before time runs out.
That's all for the guide on Hole.io modes! You can follow those Hole.io tips and tricks to outplay your opponents and have a higher chance of becoming the most feared hole on the server.
You may also like:
Leave Your Comment