Snaker.io
Play Snaker.io Game
Step into the pit of Snaker.io game to defeat all slippery enemies! It's so fun to have another experience with snake-themed io games, and now, Snaker.io unblocked can give you more. All you have to do is to prepare your slithering skills to take on all enemies from around the world to become the winner.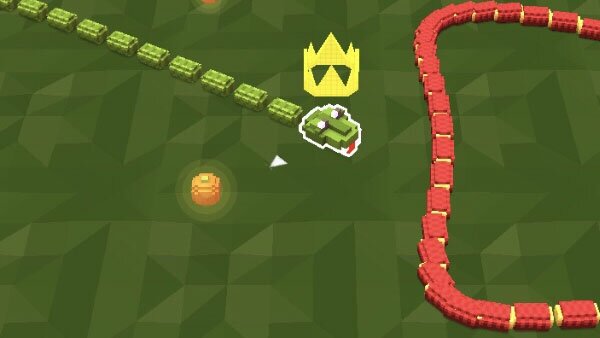 You will slither your way through a big pit full of snakes. As a small snake when you step into the arena, you have to get your size bigger by eating lots of power pellets that are dispersed around. These pellets are free to eat and easy to find, so you will not have a problem with them. The only problem is your enemies. This means you will encounter them on your way of finding pellets. You'd better stay away from them and dodge their attacks to save your life. Do not run into their bodies with your head, otherwise, the game will be over. When you grow big enough and have more strength, it's time for you to go hunt for enemies. You can use strategies to trick them into smashing into you and turn them into your food. Eat all their remains to get your size even bigger, and you can grow your points too. You have to become the most powerful and the biggest snake in the arena to win Snaker.io online! Much fun!
How To Play Snaker.io
Direct the movement of your snake using the mouse and click the left mouse for acceleration.
Leave Your Comment